CPCON is an industry leader in property tax advisory solutions to assist clients in effectively managing their tax obligation, minimizing liability, and navigating statutory exemptions.
Home > Fixed Asset Management > Fixed Asset Inventory and Reconciliation
Simplify the Complexities of Tangible Property Taxes to Uncover Savings Opportunities
Tangible personal property taxes are a significant part of a business's state and local tax obligation. Navigating the complexities of tangible personal property tax can be expensive and overwhelming for organizations, with varying tax rules and filing requirements across multiple state and local taxing jurisdictions. Asset classifications and depreciation schedules are often inconsistent, which may result in property tax overpayments.
Our tax professionals draw upon deep experience and cutting-edge technology to help clients account for and manage their tax obligation, while taking advantage of the statutory and tax liability exemptions. We routinely perform detailed diagnostic studies to assess the client's fixed asset accounting records and tax regulations. By properly identifying misclassifications, depreciation schedules, ghost assets, data gaps, we've helped more than 1,200 clients lower their property taxes and ensure proper controls for financial and tax reporting.
Exemptions Review
Fixed Asset Classifications
Ghost Asset Identification
Valuation Advisory
Fixed Asset Advisory - Global Region
Office: +1 (347) 554-2629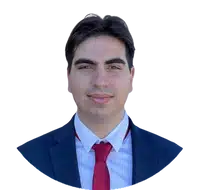 Fixed Asset Advisory - North American Region
Office: +1-347-706-3302, dial 2
Fixed Asset Advisory - North American Region
Office: +1-347-706-3302, dial 10
CPCON Group is a global leader in fixed asset advisory services, providing our clients with accurate data and automated tools needed for fixed asset management.

As a trusted partner in the area of fixed asset management to organizations for more than 25 years, CPCON provides endto-end fixed asset management solutions. Empowering clients to gain insights, manage risk and drive improved financial
reporting.
Active CPCON Fixed Assets clients.
of fixed asset advisory
solutions and technology-enable
expert services.
Frequently asked questions