Property Record Outsourcing Services
CPCON provides property record outsourcing services to help clients across the globe fortify and maintain accurate fixed asset accounting records for internal accounting control and insurance purposes.
Home > Fixed Asset Management > Fixed Asset Inventory and Reconciliation
The fixed asset accounting records of an organization can have far-reaching effects. Fixed assets often represent the largest item on the organization's balance sheet. A deficient fixed asset register – containing ghost assets, grouped assets, missing descriptions, and other data gaps – can lead to inaccurate financial reporting, which in turn can lead to a qualified audit opinion. Damaging the management's credibility with shareholders and lenders.
Likewise, fixed asset accounting records are used to determine the replacement cost of personal property for insurable values. So fixed asset base accuracy is vital to avoid premium overpayments.
Each year, CPCON provides property record outsourcing services to hundreds of clients in virtually every industry – from governments, manufacturing, oil and gas companies to telecommunication leaders -, in accordance with SOX standards, GAAFR, GAAP and IFRS.
Comprehensive and customized Project Planning and Inventory Methodology

Follow up with departments to compile current-year fixed asset activity data by account

Preparation of updated property record and fixed asset accounting ledgers, that includes current-year additions and disposals, roll forward analyses by account, and current-year and accumulated depreciation calculations

Perform annual trend analysis to update replacement cost data / valuation for insurance placement and risk management
Improved financial reporting

Satisfied audit requirements

Accurate property tax and insurable values

Meaningful capital budgeting and forecasting

Improved asset utilization for higher-end initiatives

Quality foundation for SOX compliance, financial reporting, tax, and insurance
Fixed Asset Advisory - Global Region
Office: +1 (347) 554-2629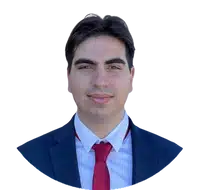 Fixed Asset Advisory - North American Region
Office: +1-347-706-3302, dial 2
Fixed Asset Advisory - North American Region
Office: +1-347-706-3302, dial 10
CPCON Group is a global leader in fixed asset advisory services, providing our clients with accurate data and automated tools needed for fixed asset management.
As a trusted partner in the area of fixed asset management to organizations for more than 25 years, CPCON provides endto-end fixed asset management solutions. Empowering clients to gain insights, manage risk and drive improved financial
reporting.
Active CPCON Fixed Assets clients.
of fixed asset advisory
solutions and technology-enable
expert services.
Subscribe to CPCON Reports
Sign up to our newsletter and receive periodic news, event invitations and market reports. Here is our privacy policy for your reference